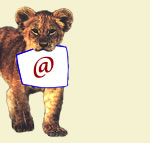 Solidarity projects (Italia)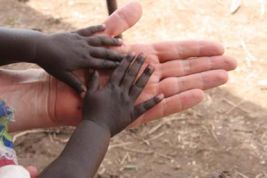 2005-09-02
All details of solidarity projects that we have set out to fulfil are found in the Italian page. Every time we'll achieve one, full details will be...

Italia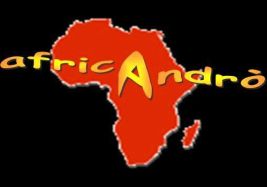 ELFO party in Aosta and Modena
Elfoavventure solidarity and farewell party on Sunday 23rd September 2007 in Aosta and on Sunday 7th October 2007 in Corlo (Mo).
All proceeds will be taken directly to Africa.
ELFO party in Aosta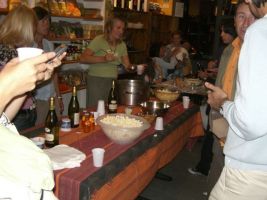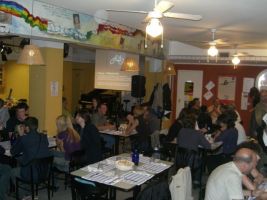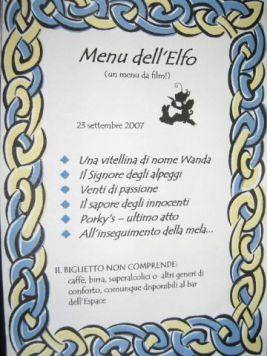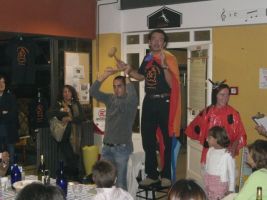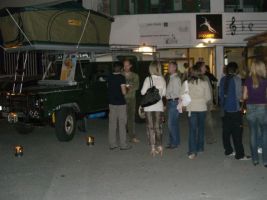 ELFO party in Modena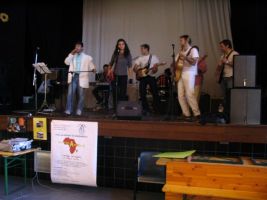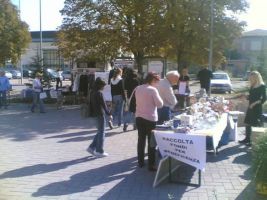 Nonantola (Mo)
2nd November: a few hours before departure!!! A frenetic day spent loading the car!

Ivrea (TO)
First stop for:
last repairs
last works
last purchases
last "bagna cauda"
last "agnolotti"
last farewell
Tecnical diary: the soundproofing with adhesive bitumen,pvc and a sandwich of lead and sponge has given fabulous results. The Landy's driver and passenger compartment is very quite, but the car is very heavy and we need to drive it like a lorry!! The car reaches 120 Km/h and that's very dangerous as it skids on the right side.
I don't know if this is due to the high speed or to the self-locking differentials. The ideal speed is between 80 and 90 km/h.