Solidarity
We left some help in...
Burkina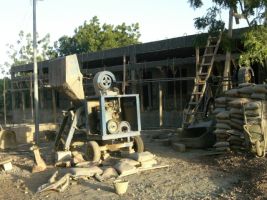 Nanoro – St. Camillo Hospital
We visit this hospital run by the Camillian Fathers, situated 40km inland of Broussè, in the North of the country. There are many departments and the cost is comparable to state hospitals. In some cases, the rate is less than a quarter. The needy are given assistance free of charge. Collaboration with many Italian doctors is constant and efficiency is guaranteed. We leave a 150 euro token towards the gastroenterology department which is under construction.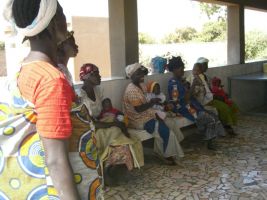 C.R.E.N - Boussè
Nun Ester is from Naples and has been in Burkina for nearly 25 years. She manages the CREN centre in Boussè, a small village inland Burkina. The centre helps undernourished children by teaching their mothers how they can cook nutritious meals using local products. Every day about 30 mothers with their little ones (from 9 months to 2 years) go to the centre where their children can have a meal following the nuns' lessons. A lack of local produce and a monotonous diet based on millet after the weaning period is the main cause of malnourishment. We leave a 150-euro token, which will be used to buy milk, rice and other products to help prepare nourishing food for the children.
If anyone is interested to help the centre with a donation, please visit www.elfoavventure.it to find out more details.