Solidarity
We left some help in...
Sud Africa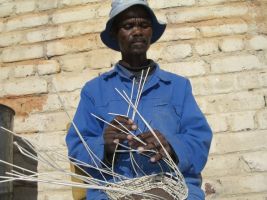 Werkswinkel Community
In this community, the disabled and the blind have the possibility of earning a dignified living. Among them, a shoe repairer, some upholsterers, many girls who knit and cut out items of clothing and blind basket weavers. They have also organised laundry and ironing facilities.
With an Elfo token, we buy a few items which we'll sell on our solidarity stalls back home.